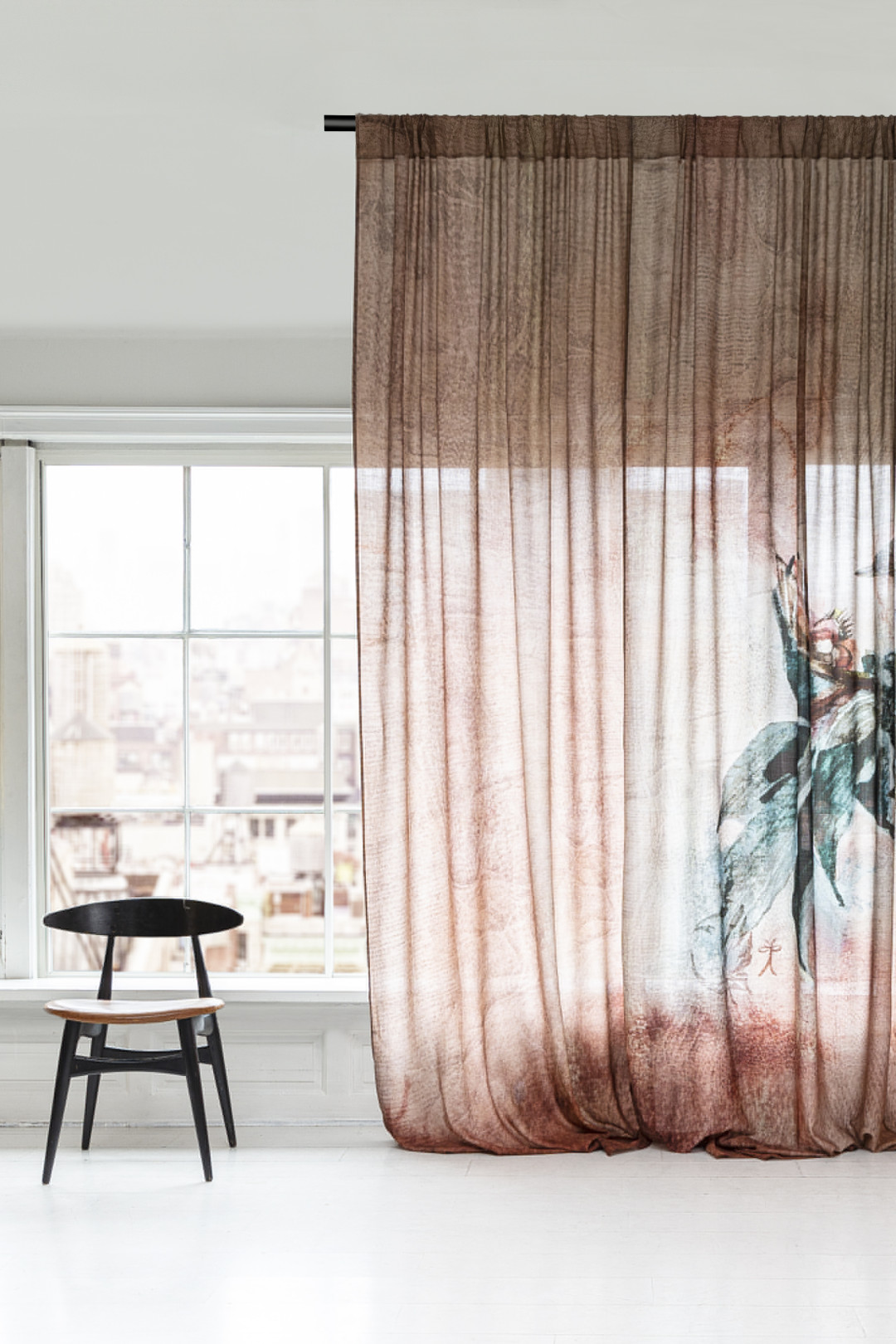 Fabric Fables
Our textile panels can be used in a variety of ways that encourages playful experimentation. You can combine panels from one artwork or mix and match panels from various artworks to create your own unique decor.
click to explore full collection
How to Choose
`Scenery Textile Panels' are created to form a coherent tableau, consisting of a total of four to six panels, but you can choose any number of panels you desire. Each panel has a number that you can use when selecting your desired panels, as shown on the illustration below. 
Each panel measures 126 cm in width.
Lengths from 250 to 350 cm can be made to measure. Any lesser or greater measurements can be accommodated as a special order.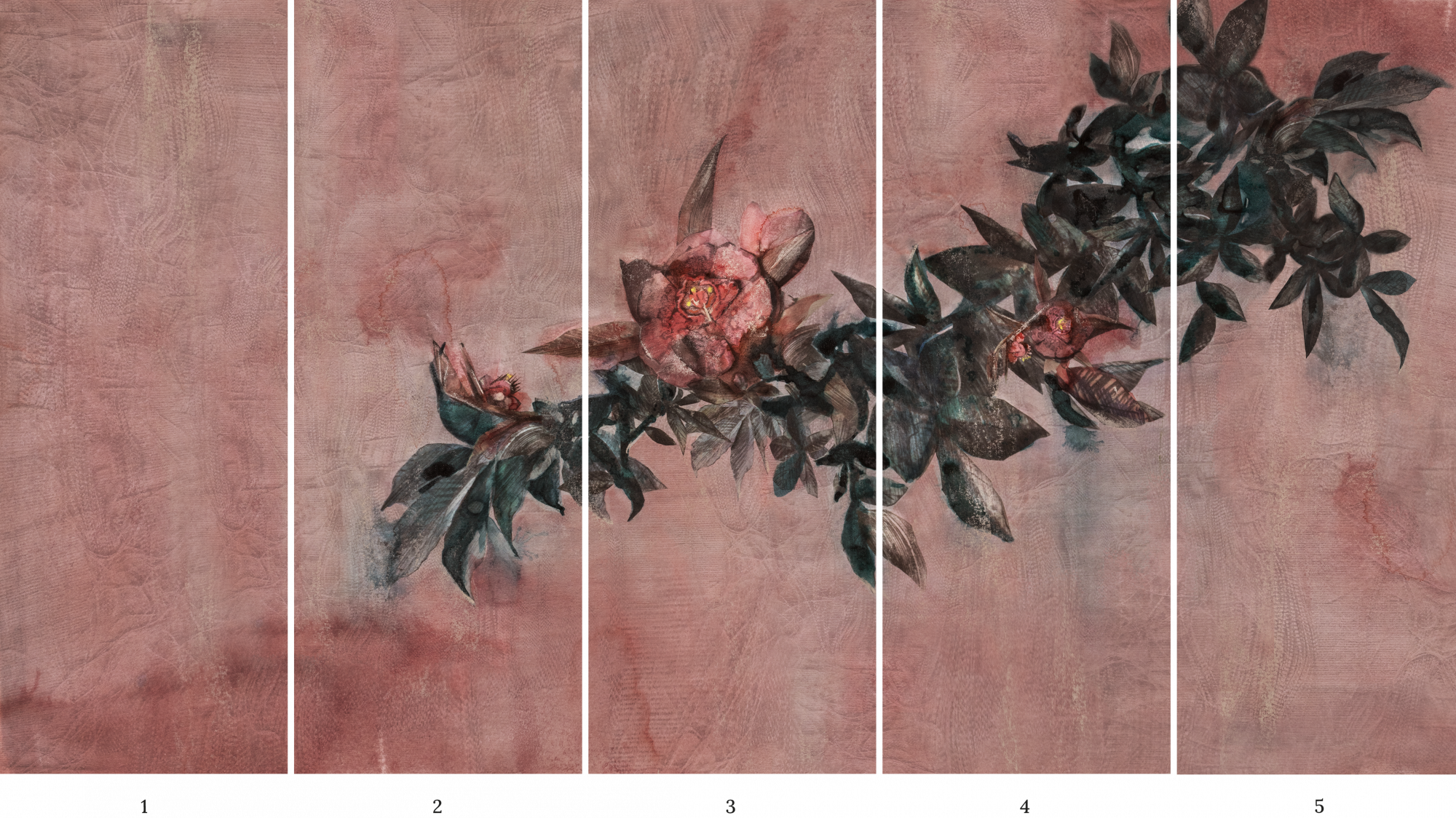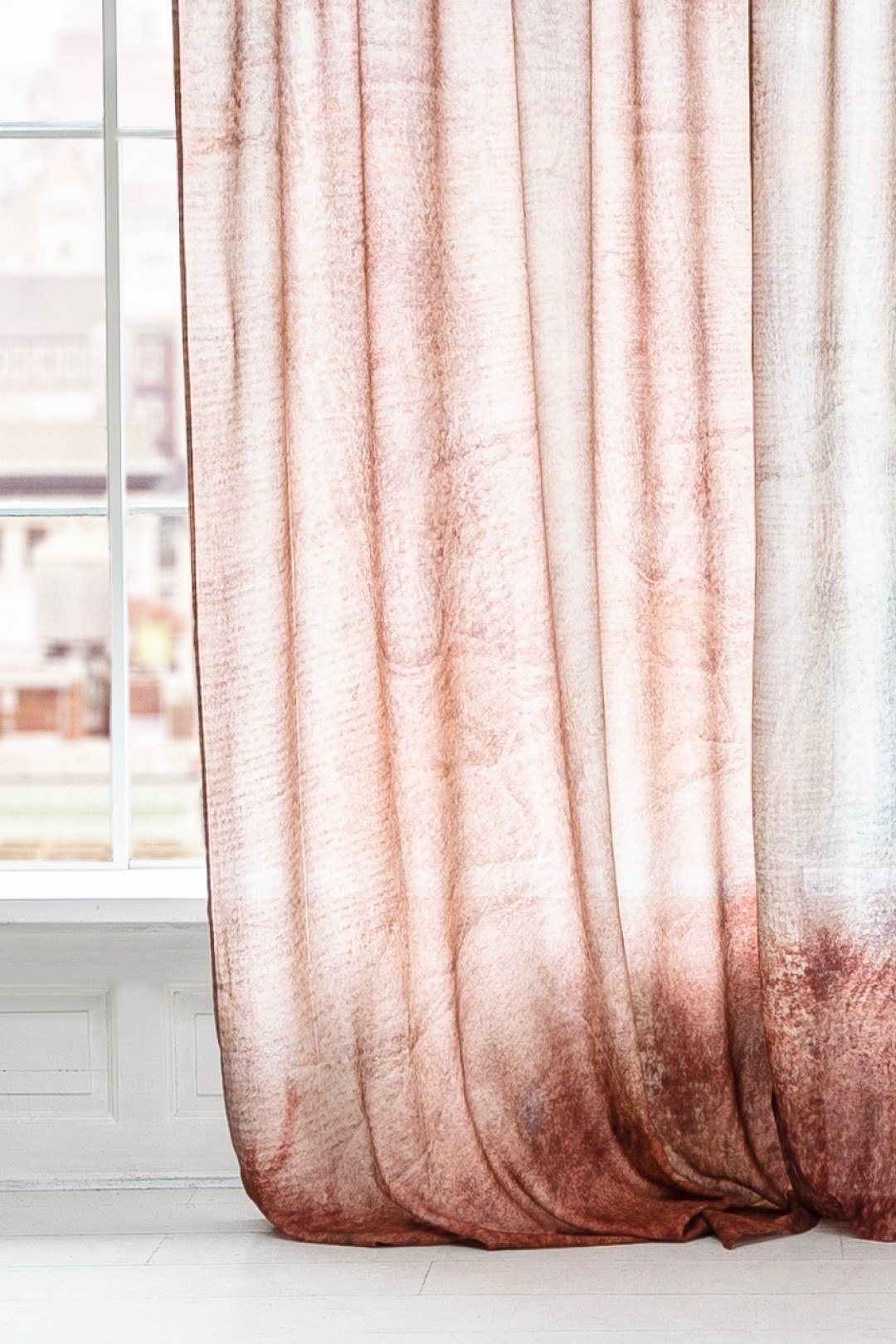 Drape it
To achieve the most desirable result, let us know if you prefer your textile panels to drape delicately on the floor or if you rather would have them fly freely, with a slight distance to the floor.
Big and Bold
The `Scenery Textile´ artworks looks the most harmonious when measuring a minimum of 250 cm. to 350 cm. in height. 
To achieve a grandiose look that allows the motif to unfold, we recommend that our panels are mounted at ceiling height. Preferably on a ceiling-mounted curtain track or pole. If this is not possible due to any stucco or pipes, a wall-mounted track that sits as close to the ceiling as possible is another option.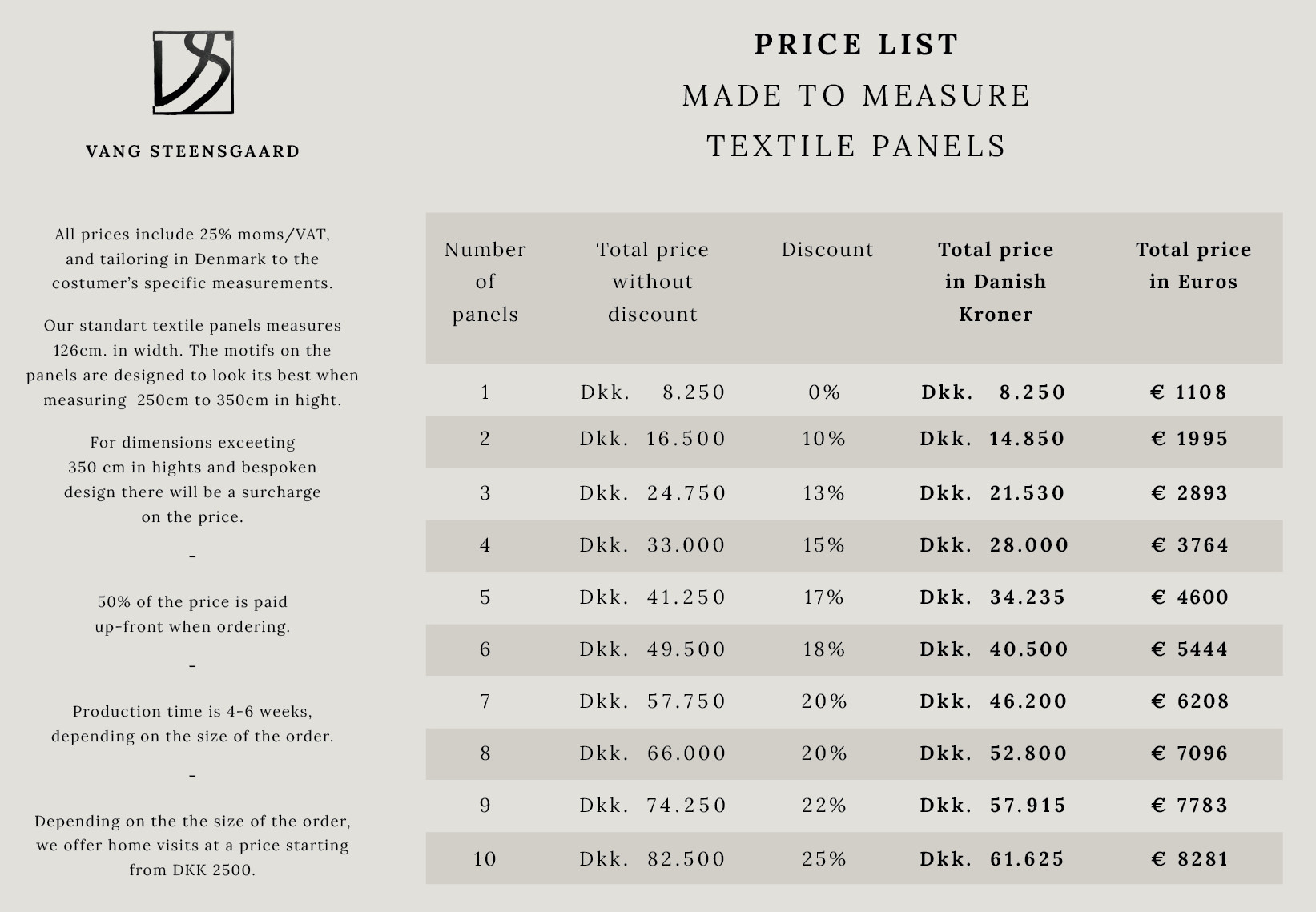 How to measure
To ensure your bespoke textile panels get the perfect fit
you need to provide us with your exact measurements for length A & width B
Att! be aware of old buildings with crooked floors and ceilings. We need the longest measurements.
Images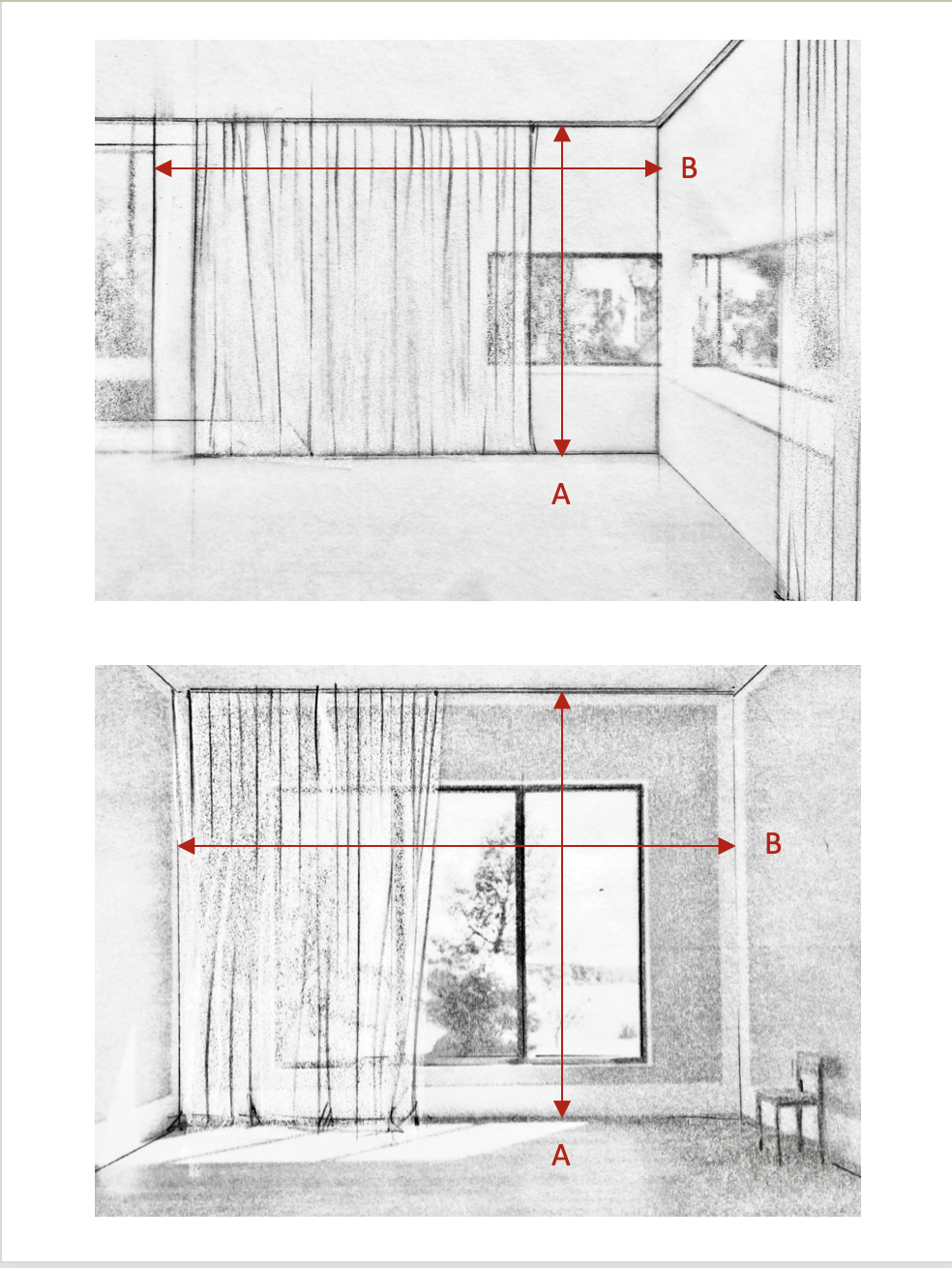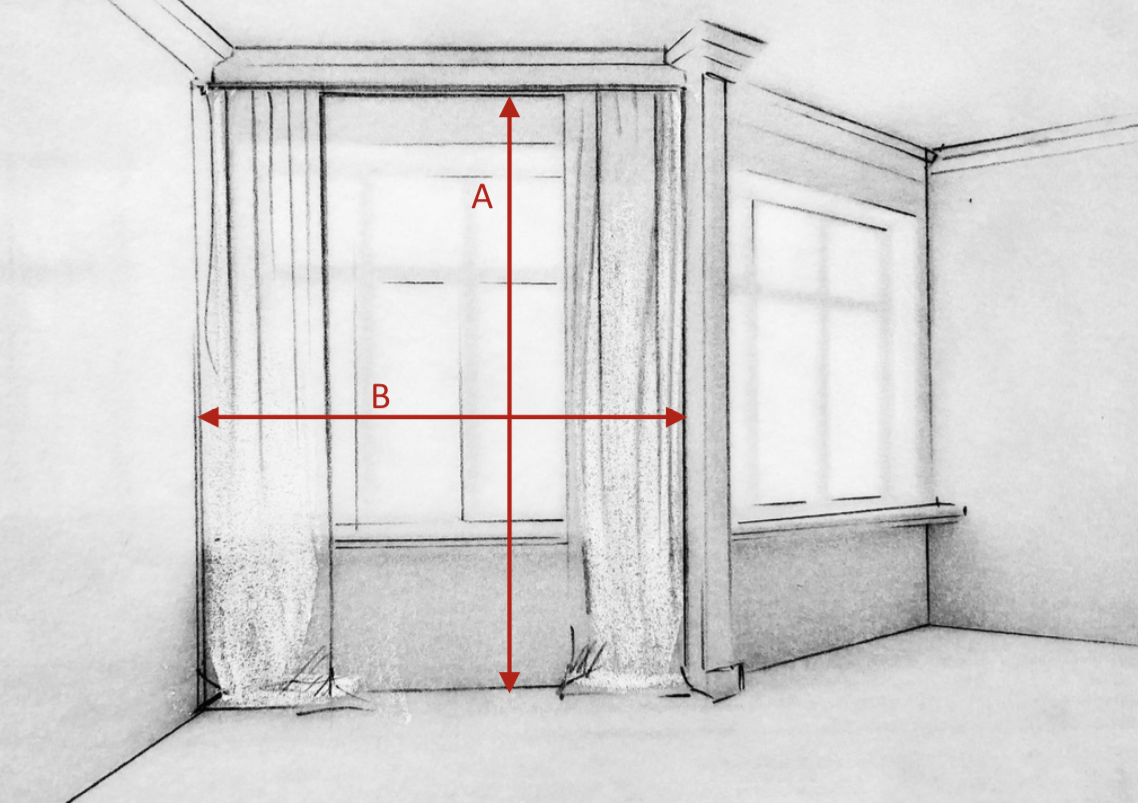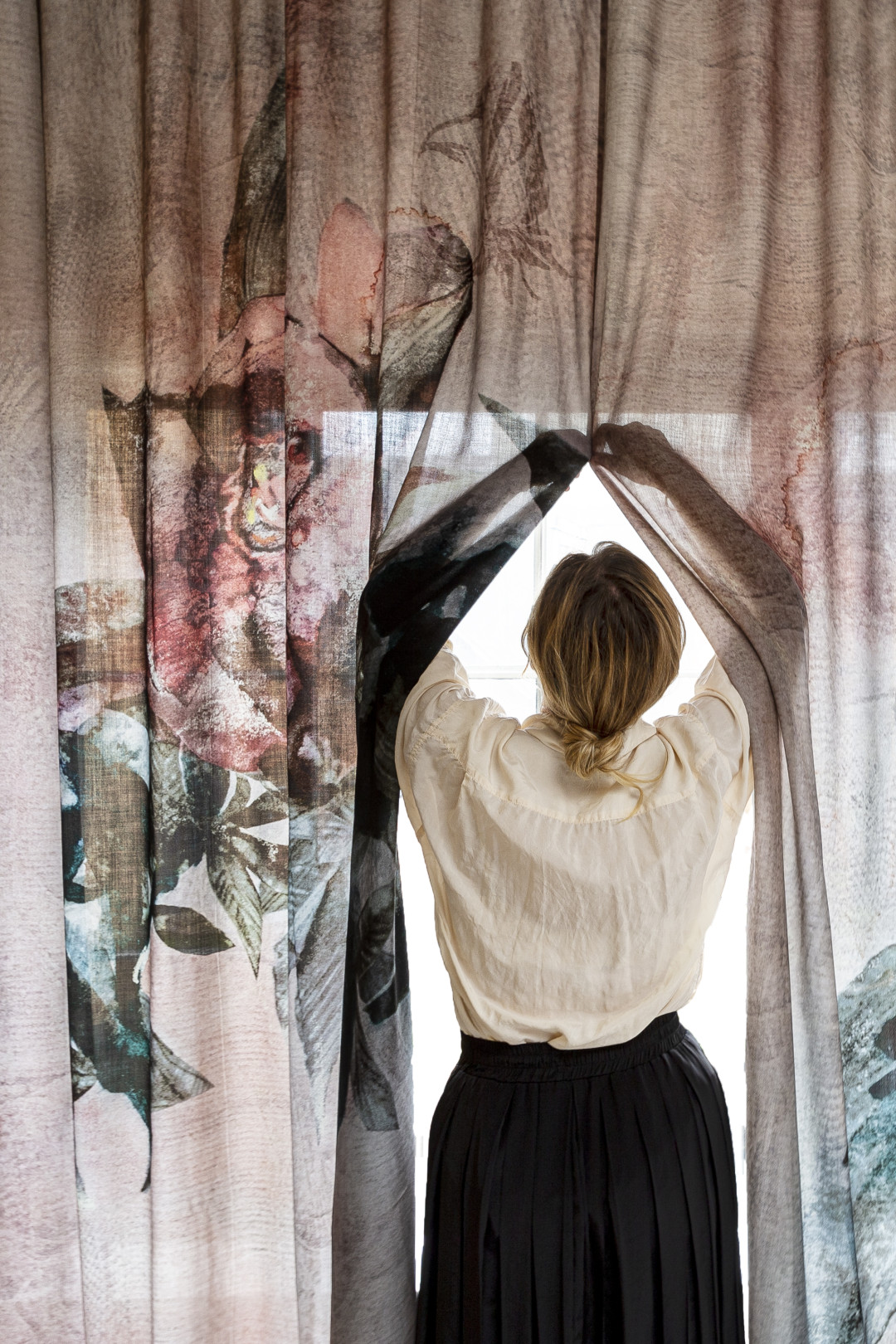 Procedure for ordering Made to Measure textiles.
 - Send us an e-mail about which artworks you are interested in. 
- Provide us with your length and width measurements.We recommend you attach photos of the area you need curtains for, so we can assist you in making the most satisfying choices.
- We are happy to lend you fabric samples for you to test colors and textures in your own home.
- When ordering, 50% of the price is paid in advance. The final 50% is paid upon delivery of the final product.
- Production time is 3-5 weeks, depending on the size of the order.
- Depending on the size of the order, we offer home visits at a price starting from DKK 2500.