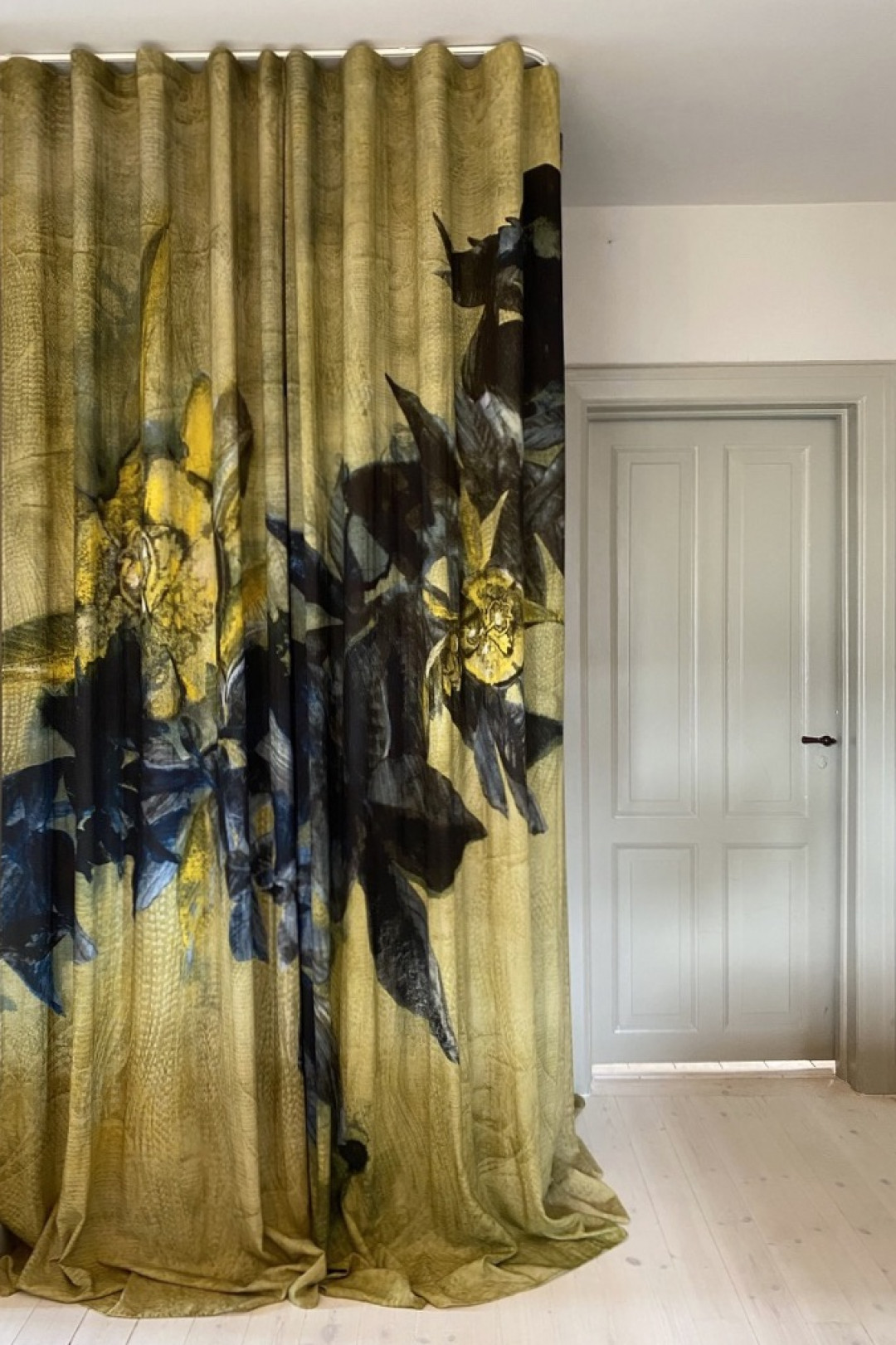 Fabric Fables
We create interior textiles that are printed from ink-painted, hand-drawn collaged motives that are vividly layered to create a richly unique whole. We create fabric fables that flow from our imaginations to our drafting tables, and finally to private homes or public spaces.
Click to explore our full collection of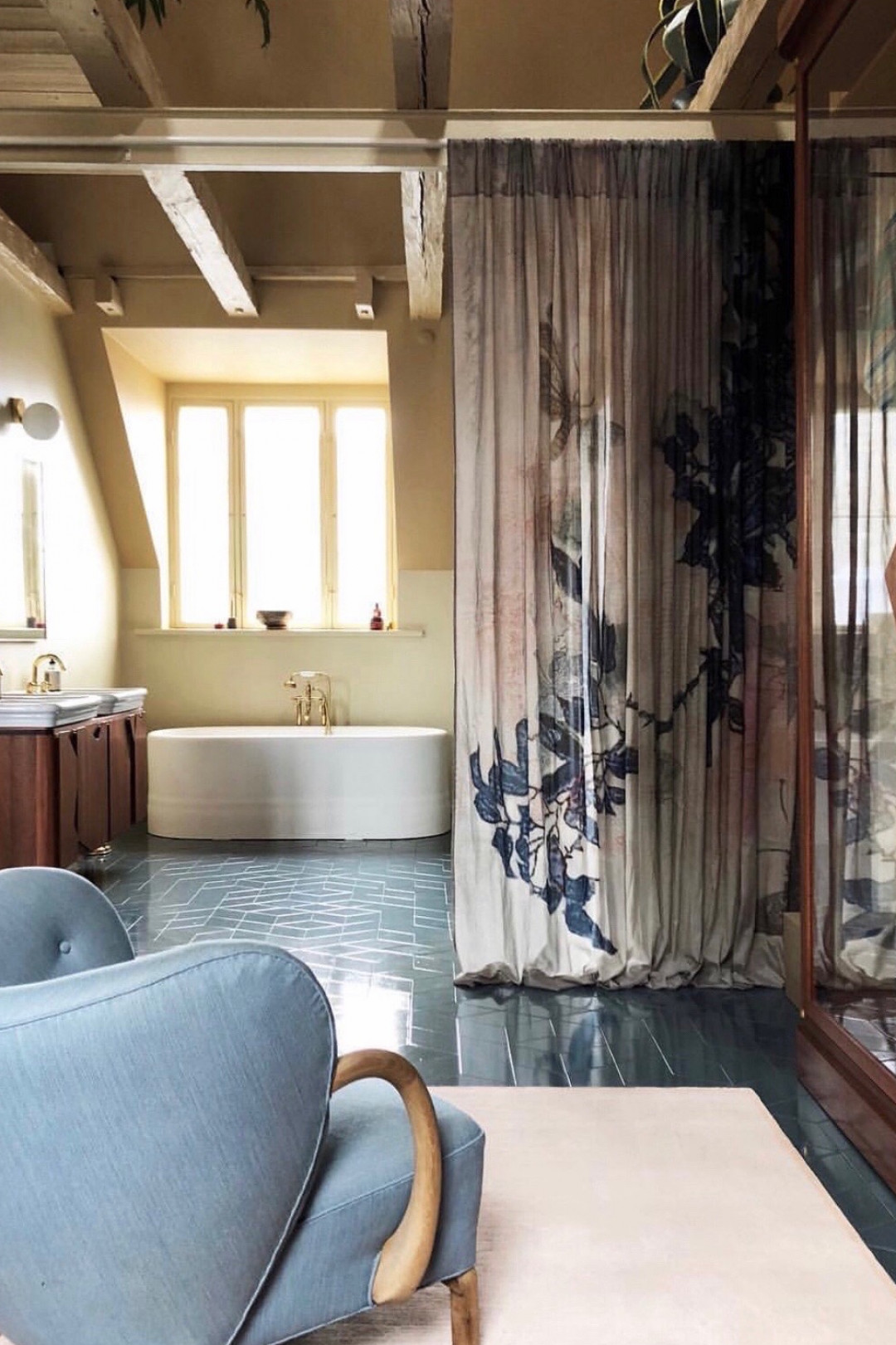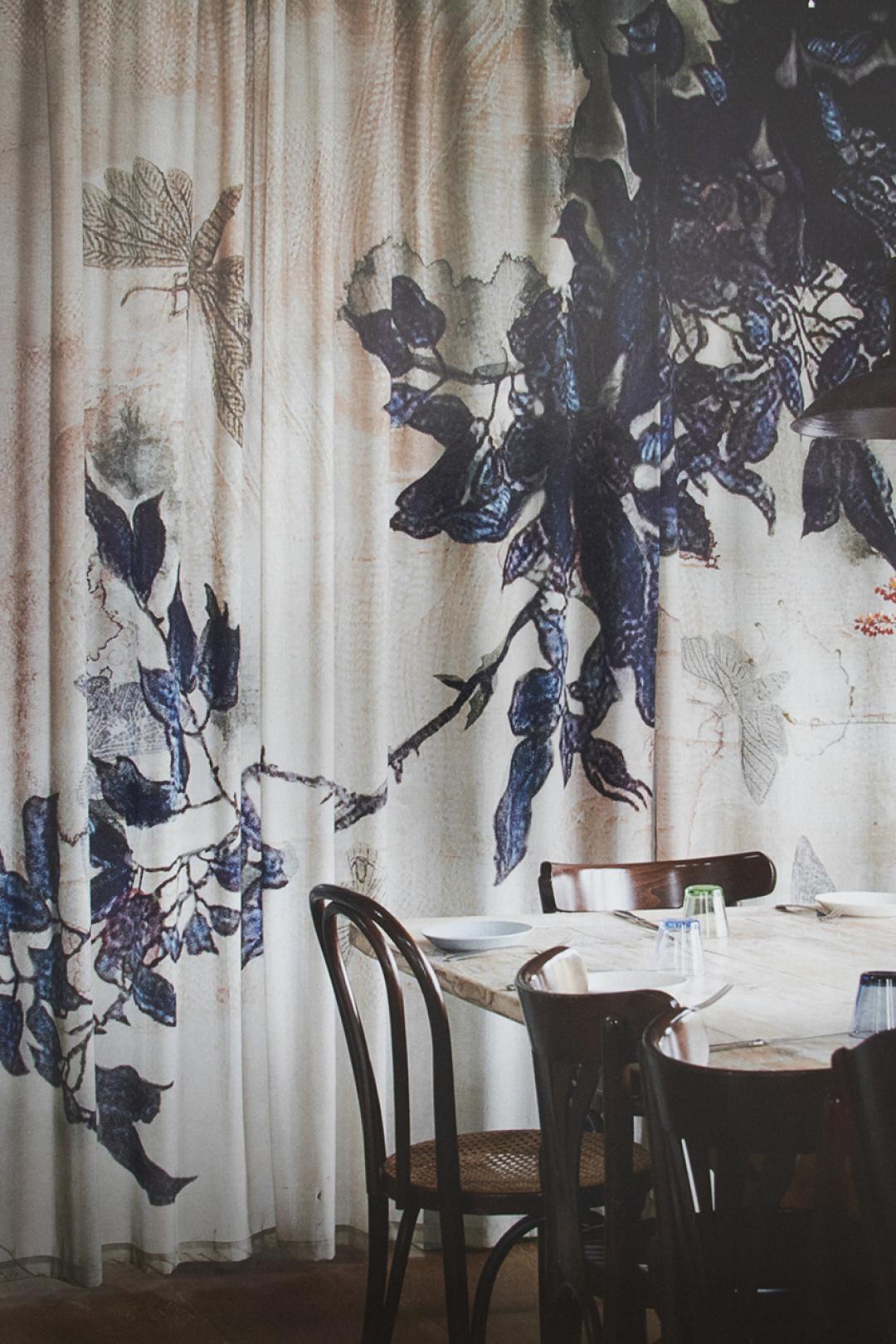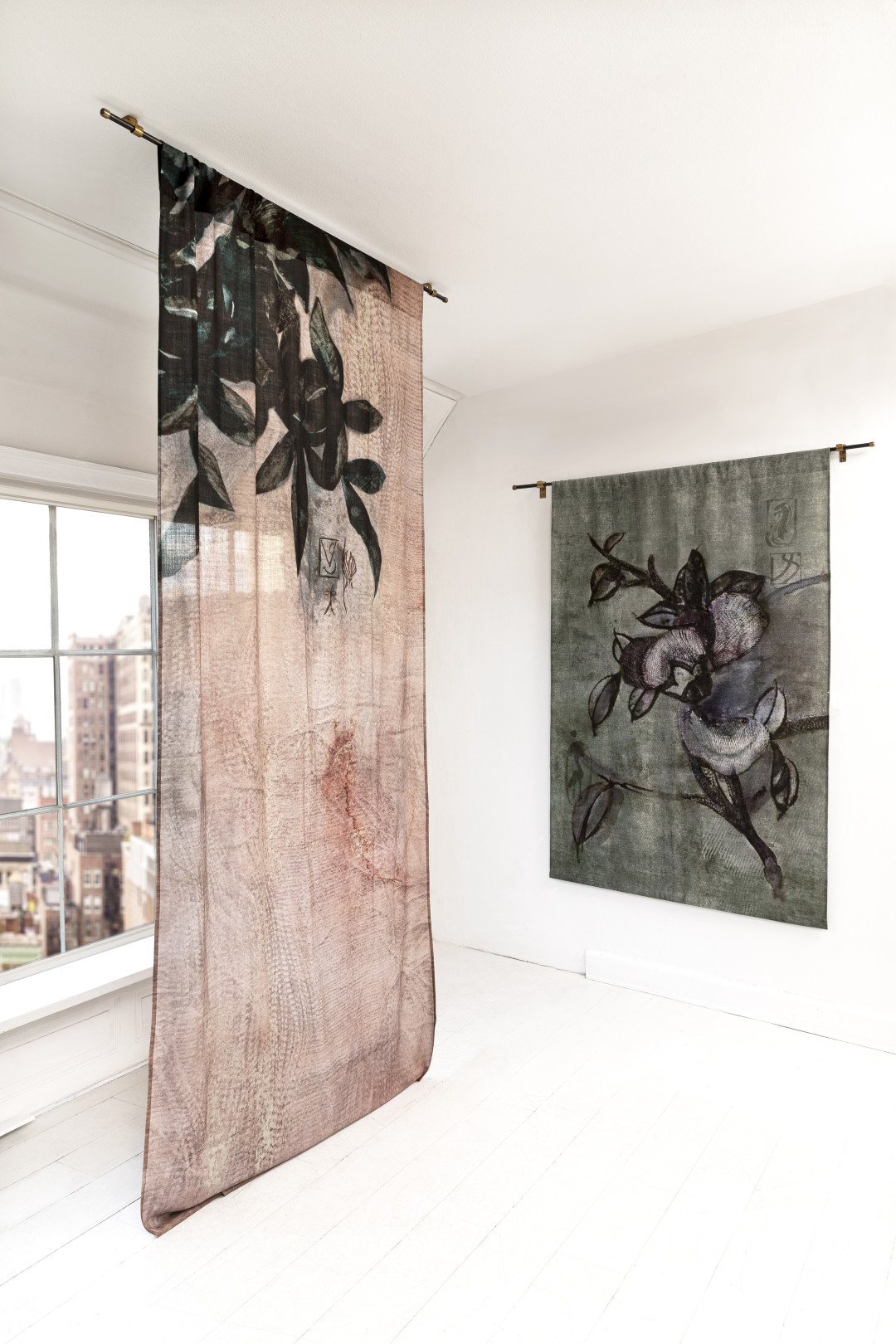 Panels and Hangings
Our domestic artworks can be used in a variety of ways that encourages playful experimentation : as room dividers, closet covers, acoustic softeners ,drapes and curtains. 
For the walls we produce hangings that are a delightful, eye-catching blend of fine art and tapestry.
Click to see our collection of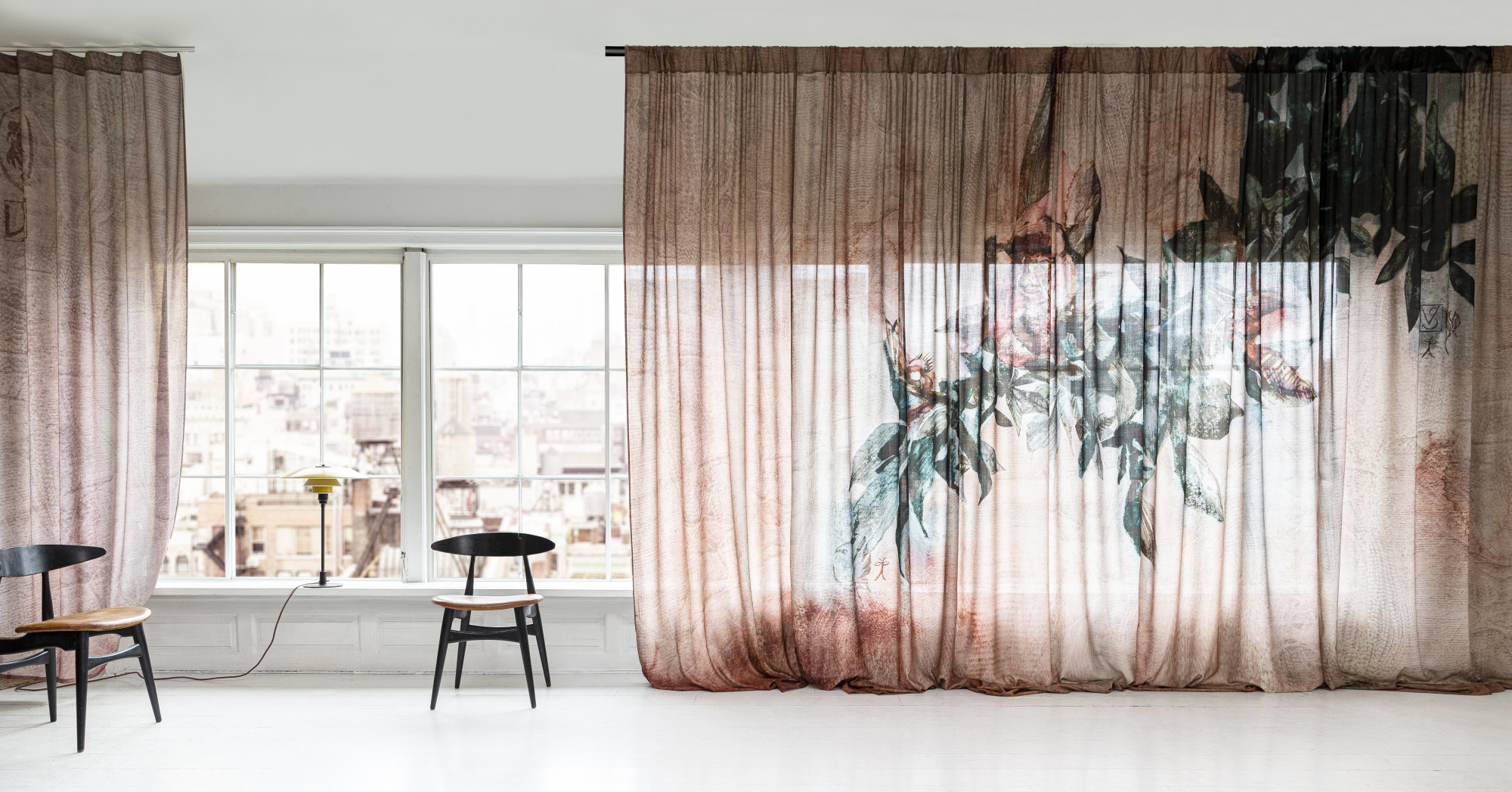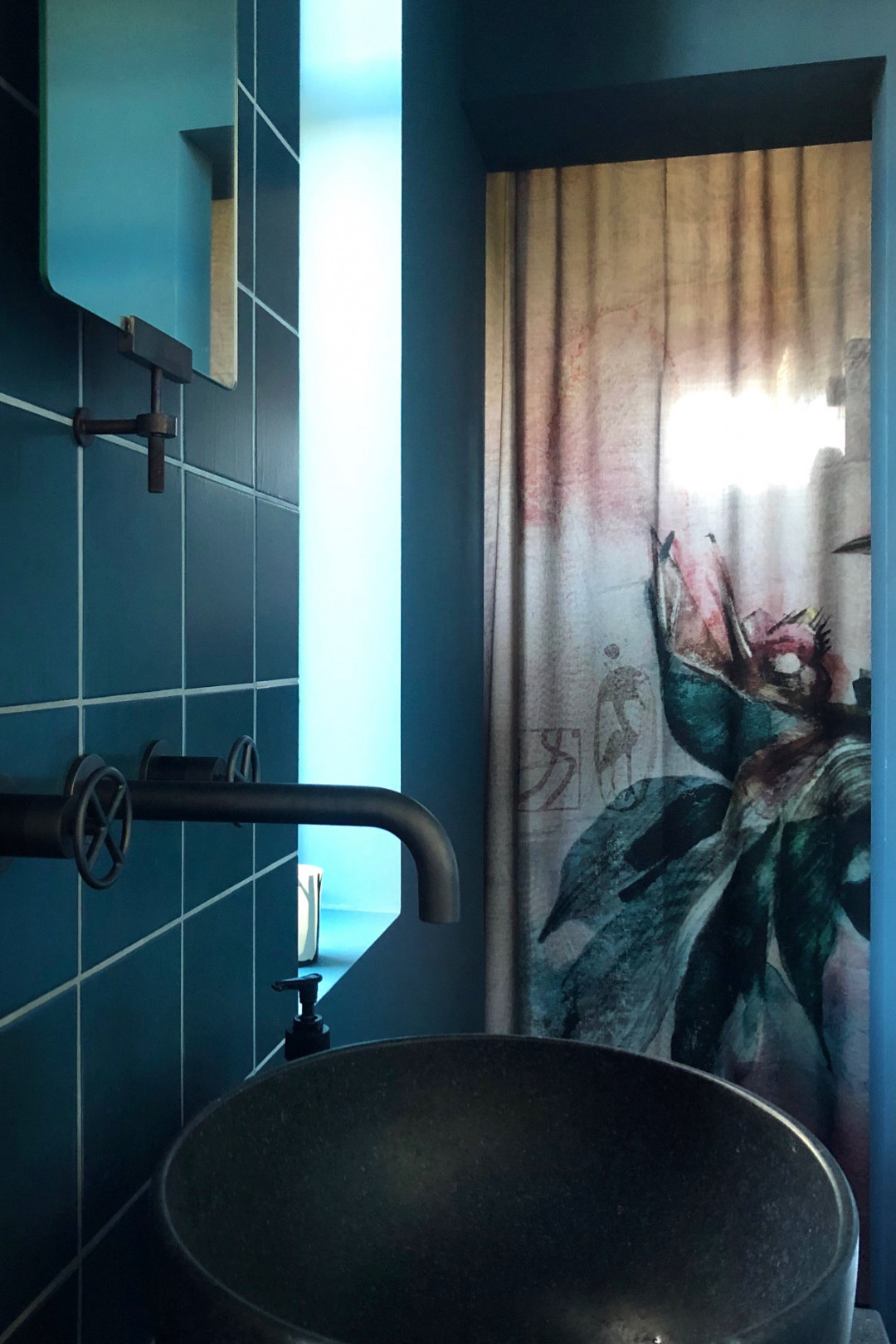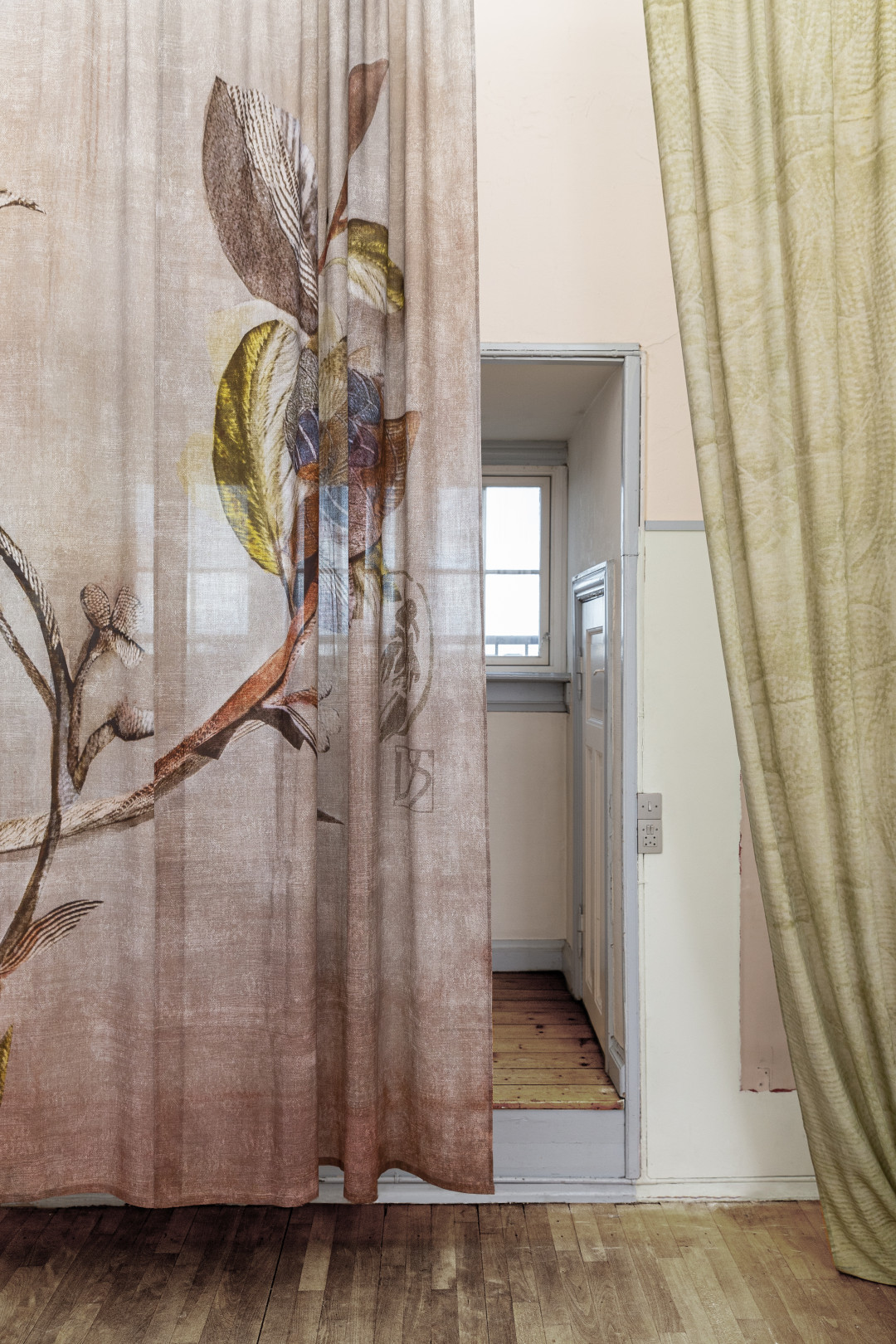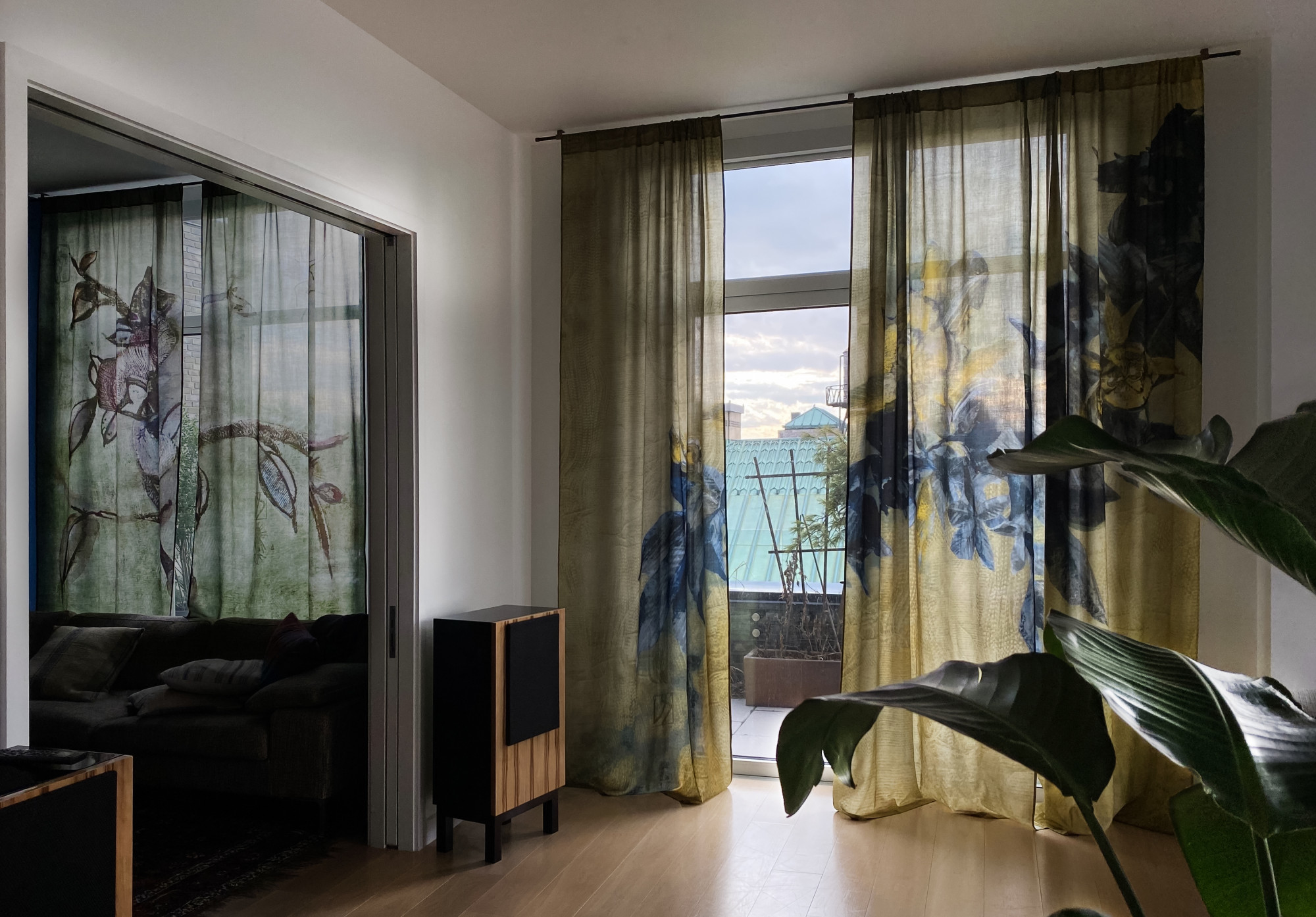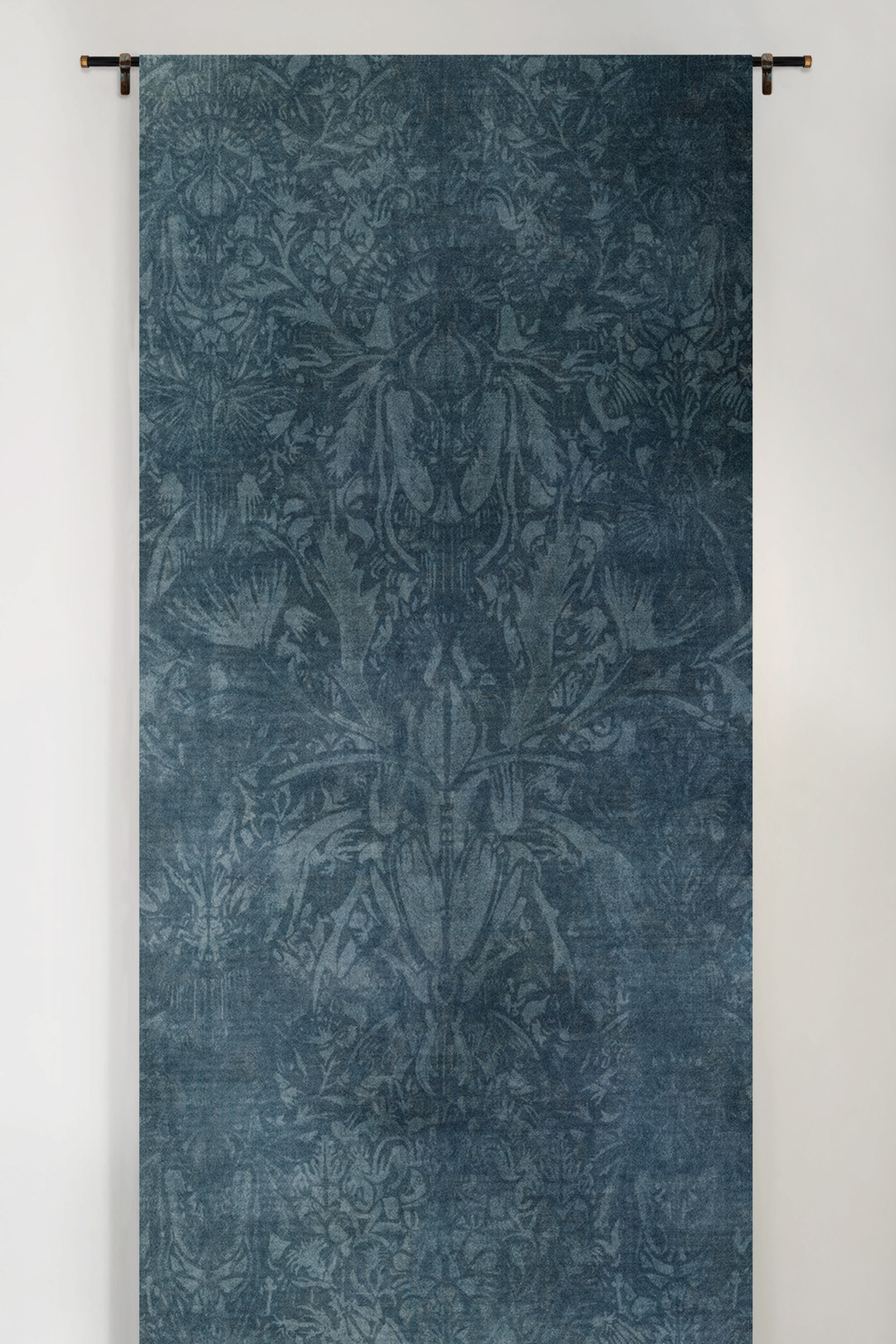 Fill your room with one juicy color or mix and match the panels to create your own playful colour block composition.