In `Restaurant Møntergade´ in the heart of Copenhagen, a large textile artwork creates soft and pleasant acoustics for the dining guests. In addition to the improved sound conditions, it forms an expressive, and fully flexible art wall that can be arranged and changed according to need and taste. 
Click to see this artwork above BLOOMING HAWKS - Pine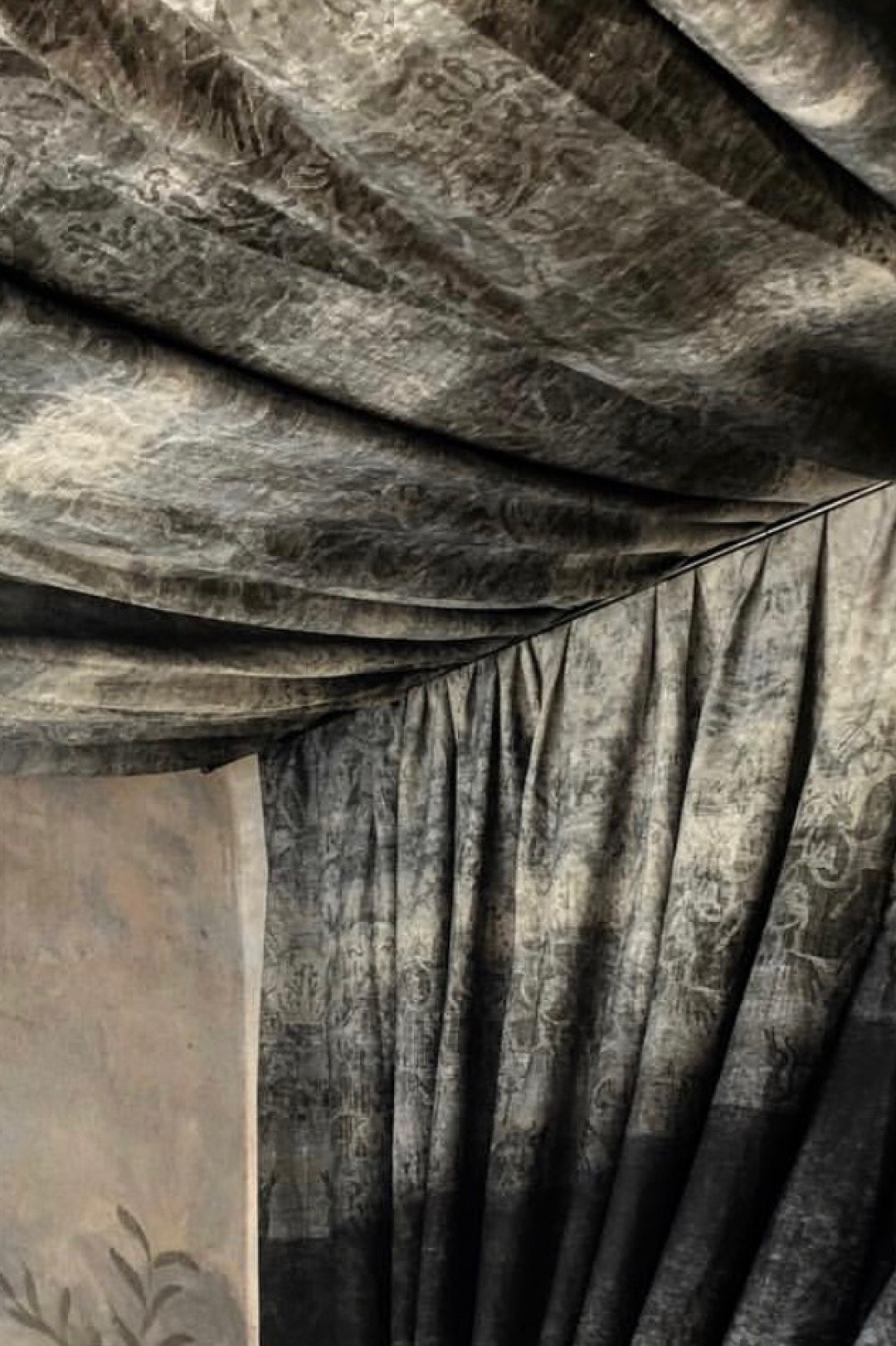 Stillness Speaks
VANG STENSGAARD is pleasing to both eye and ear.
Sound-absorbing tekstiles combine the elegant with the functional.
They evoke athmospheric spaces with soft sound conditions that invite to conversation and contemplation.
In `Tisvilde Kro´ both ceiling and wall are clad with our artwork `Kattegat´. The draperies create a high level of good acoustics and pleasant atmosphere for the dining guests.
Click to see this artwork KATTEGAT - Dove Tail Grey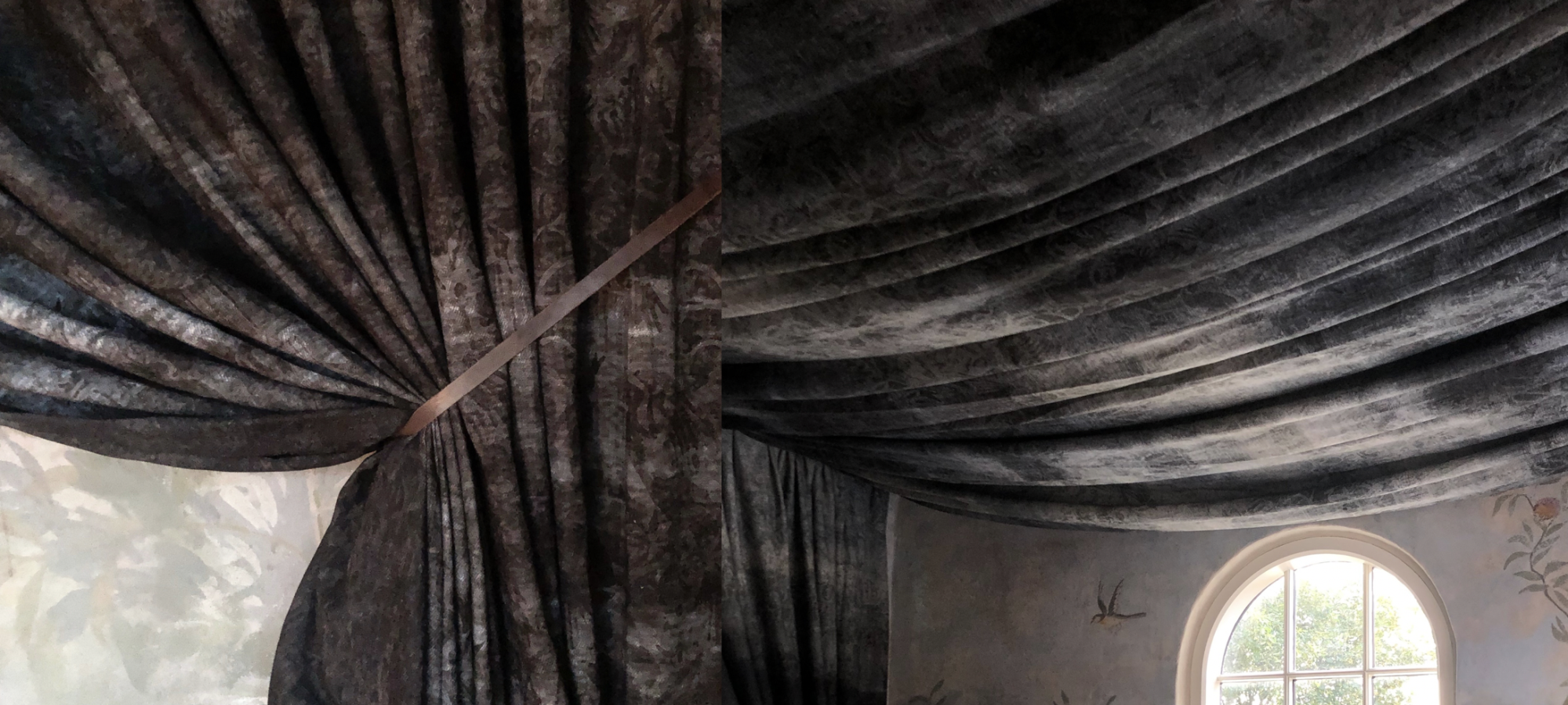 `A great silent space holds all of nature in its embrace. It also holds you´
click for a shortcut to