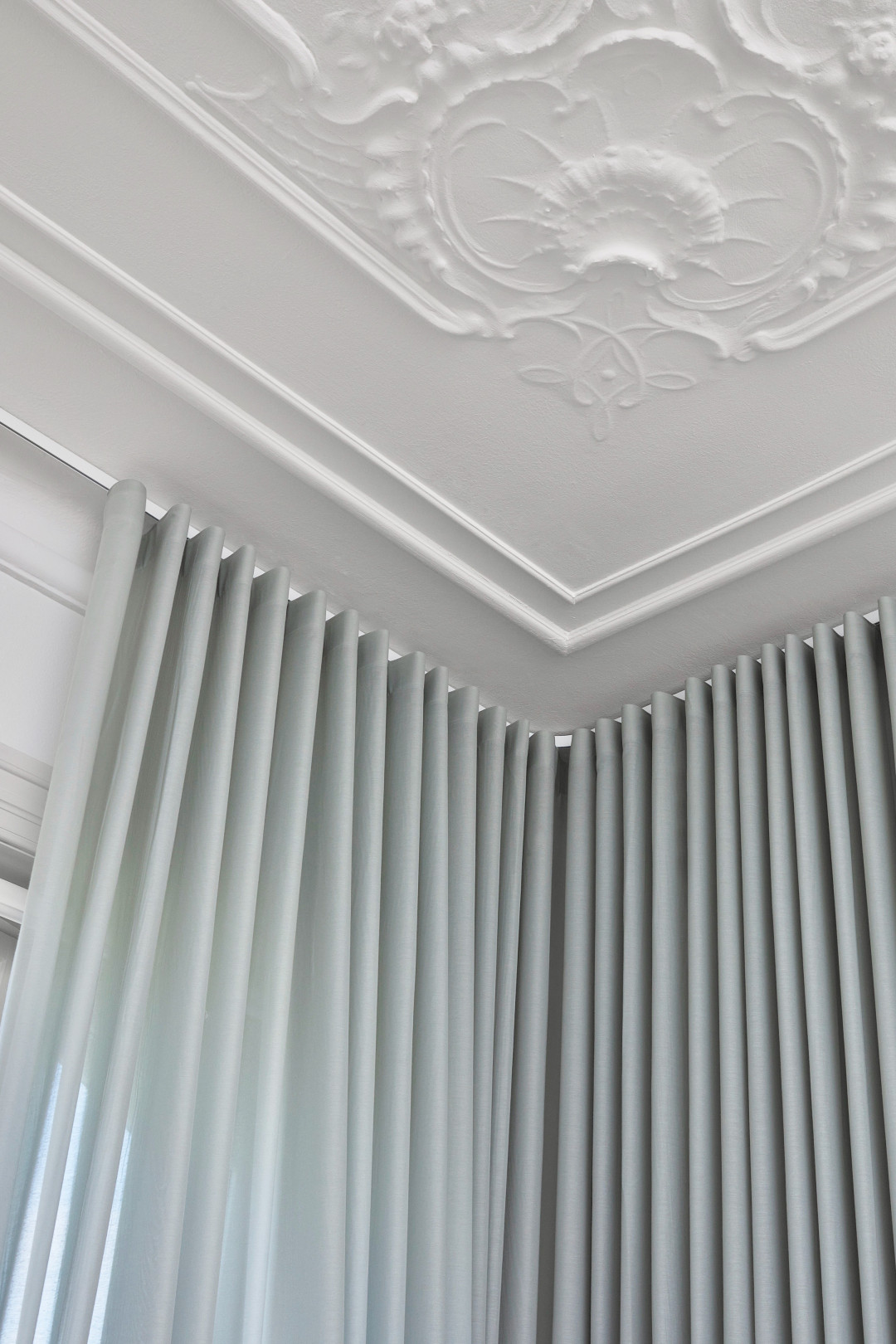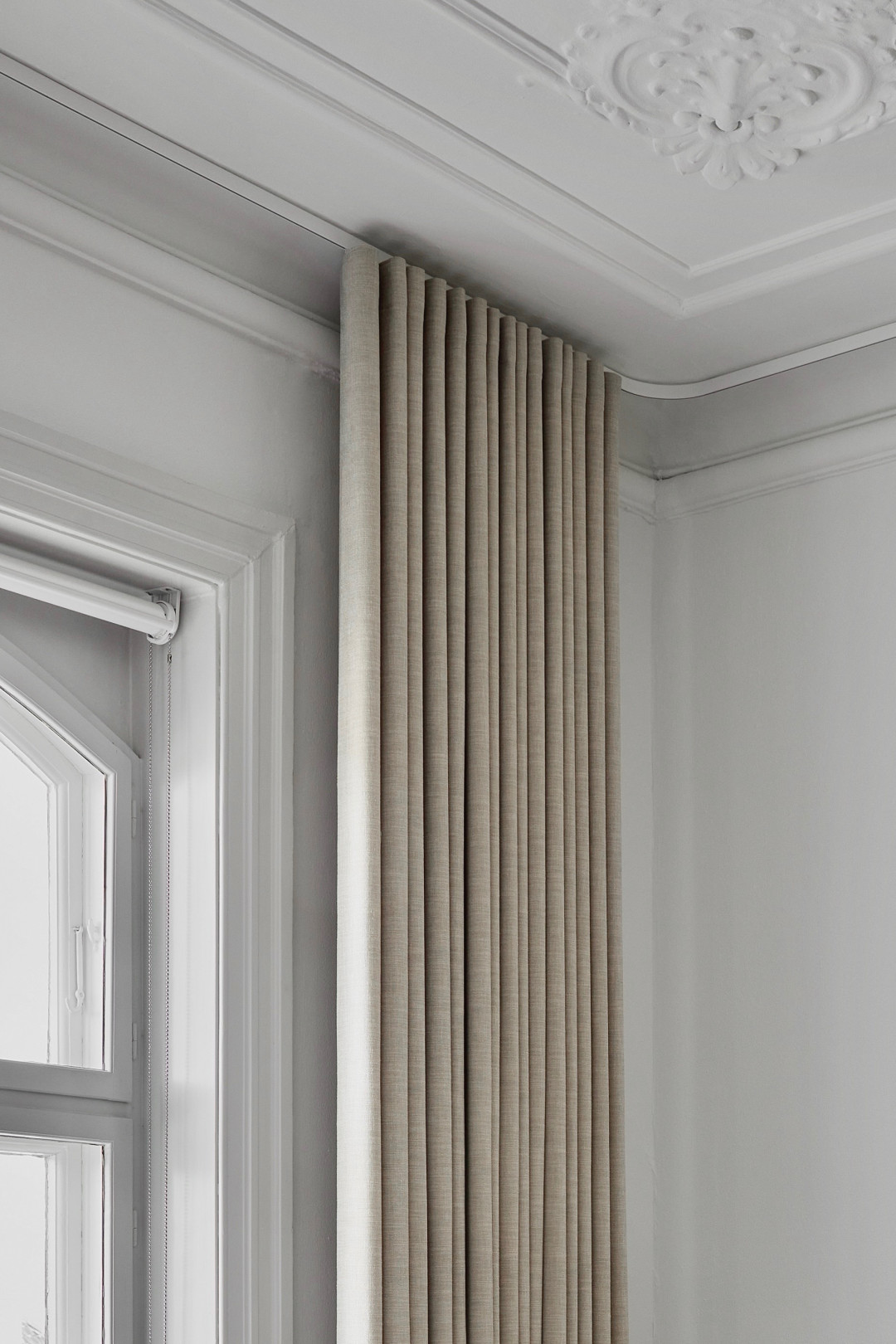 Curtain Track for ceiling
We sell curtain tracks produced by the Danish company Aluproff.
Go to www.aluproff.dk to explore their full collection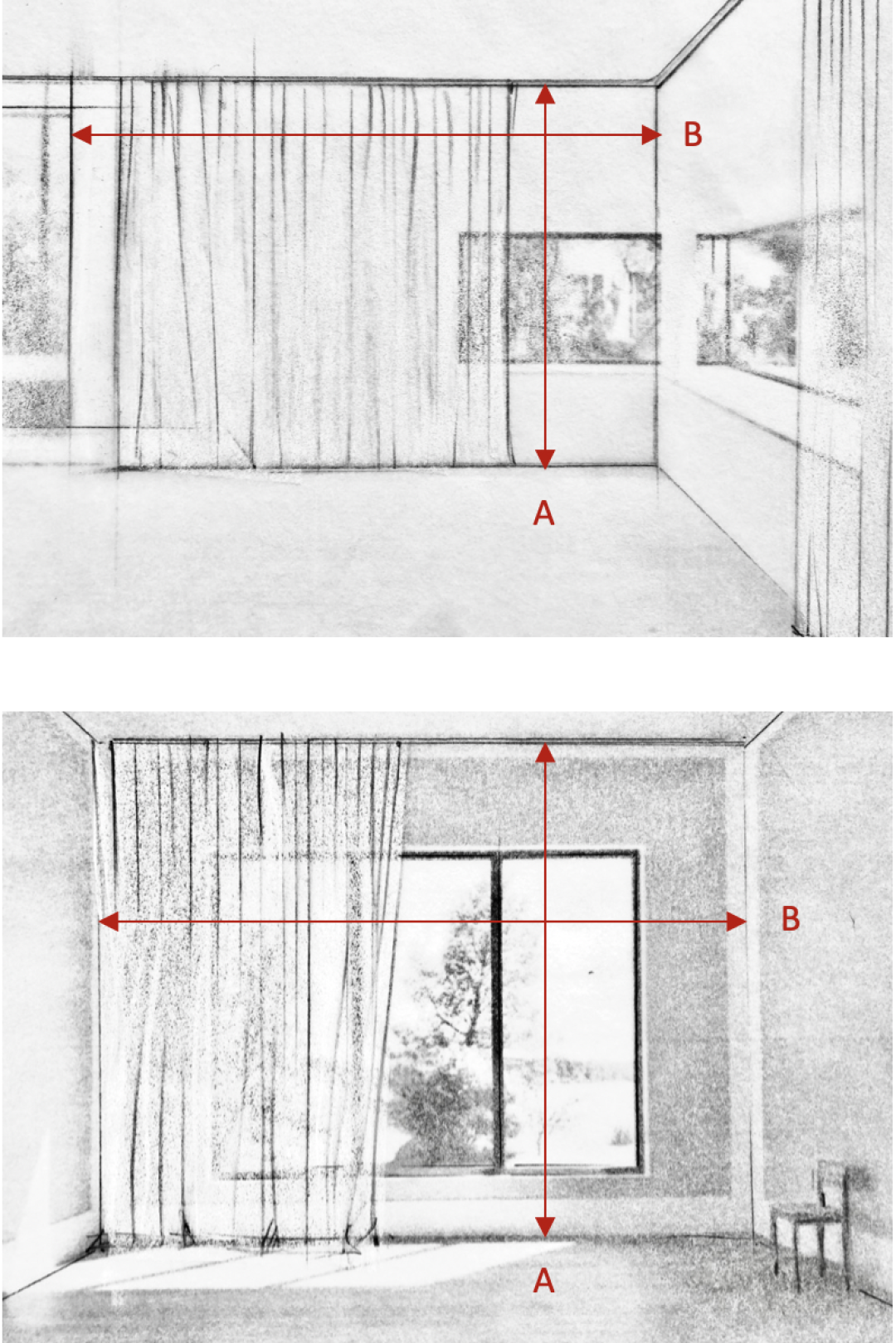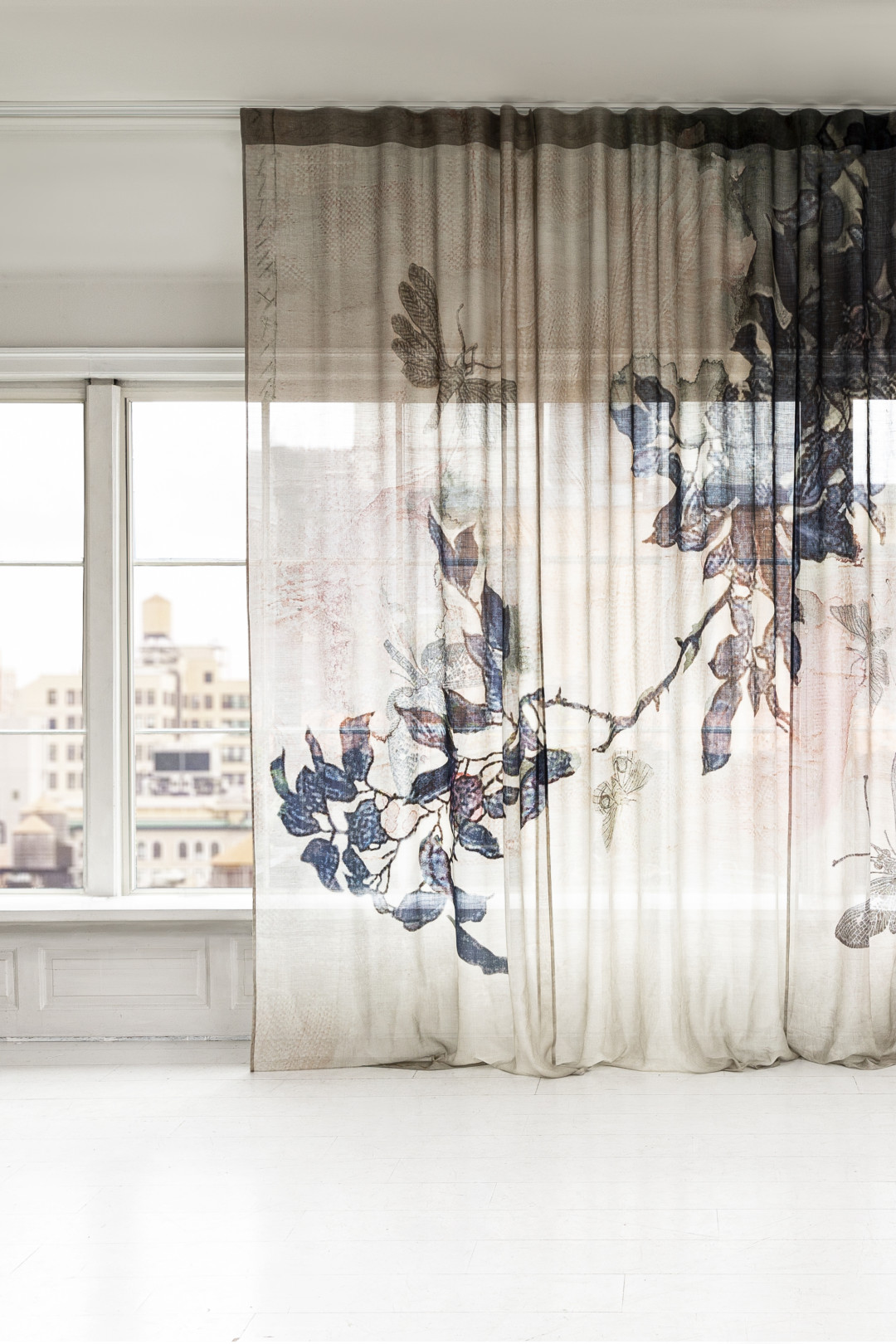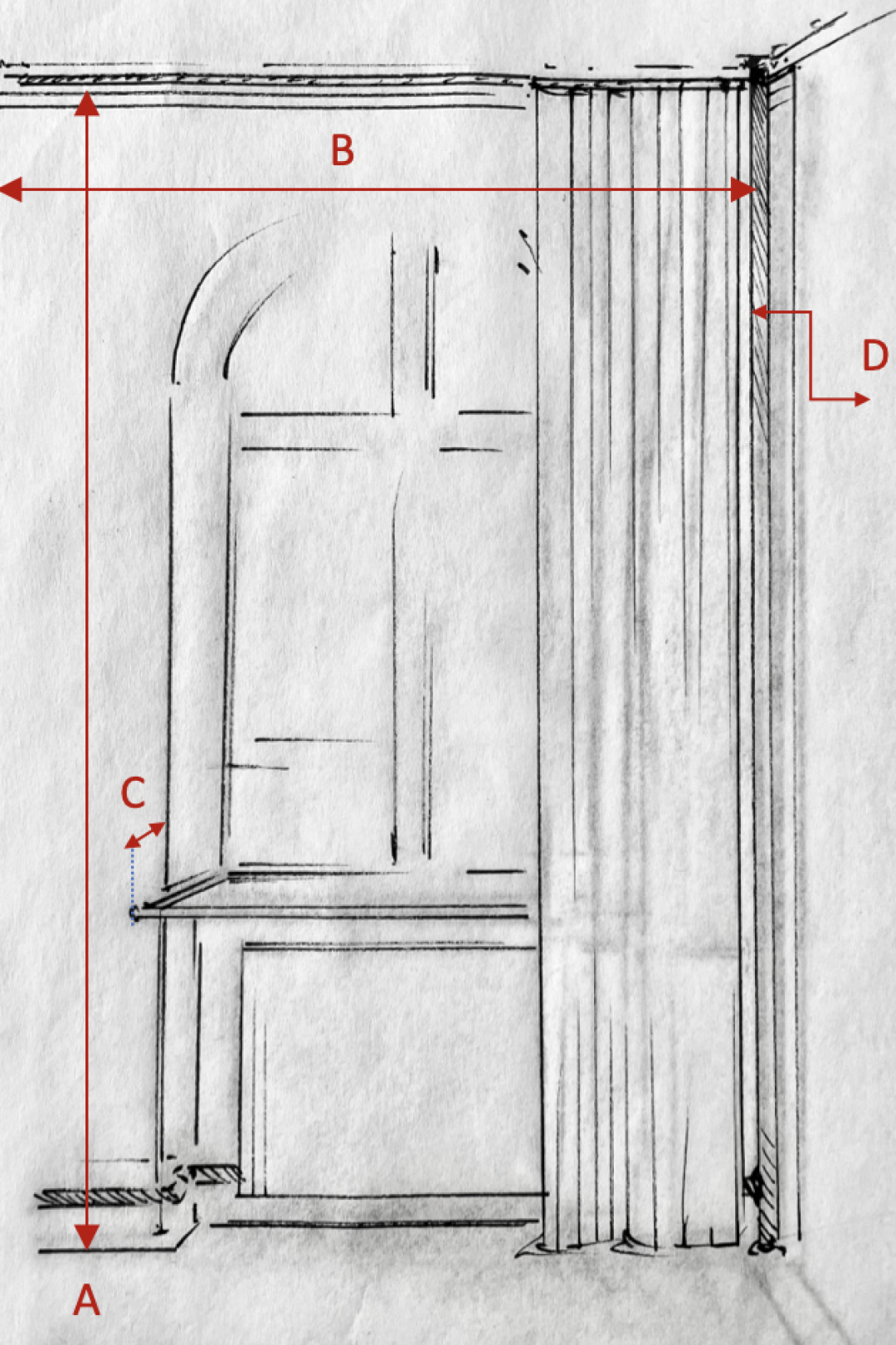 How to measure
For measuring up for your ceiling hung curtain track, you only need to measure the width B
Be aware of stuccos and pipes  D
When mounting the track, there must be at least 7 cm. distance to the wall. Pay attention to any window sills, radiators, stuccos, and pipes.